ITALY - ROME - TOSCANA - VENICE DECORATION
ITALIAN COULISSES FOR YOUR 'ITALIAN NIGHT'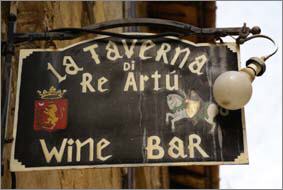 4 typical Italian coulisses are the basics for a Mediterranean scenery for your business event.
This scenery can be built up indoor and outdoor.
ITALIAN BAR
flexible, uo to 24m,
backwall up to 21m

indoor only
LEANING TOWER OF PISA

3D, scale model, 6m high

indoor only
House coulisse
TRATTORIA

4m wide
4m high
Door in function
House coulisse
TOSCANA

5m wide
2,70 or 3,25m high
Can be separated 2:1
Door in function
House coulisse
VERANDA TOSCANA

5m wide
Height flexible -
2,47/2.60/3,65m

Coulisse can be separated
House coulisse
ENOTECA

5m wide
4m high
2 counters for catering
75 wine barrels
90cm high,
can be used as tables or for catering stations
Backdrop TOSCANA

8x3,50m, printed, B1
Backdrop VENICE

7x3,50m, printed, B1
Backdrop
COLOSSEUM

5,50x3,50m, printed, B1
ITALIAN MARKET STAND

with wine barrels, Venetian posts, oliv and lemon trees (artificial)
6 creative Italian game stations
ITALIAN BAR 2

4m
Working area for catering behind the bar.
Backside wall 4x3,23 WxH.
Mirrors, neon tubes.
Fiber curtain,
4 stools.
Indoor only !
At our special website you can see more onto the ITALIAN THEME at
www.italiendekoration.de (in German only)
PROGRAM